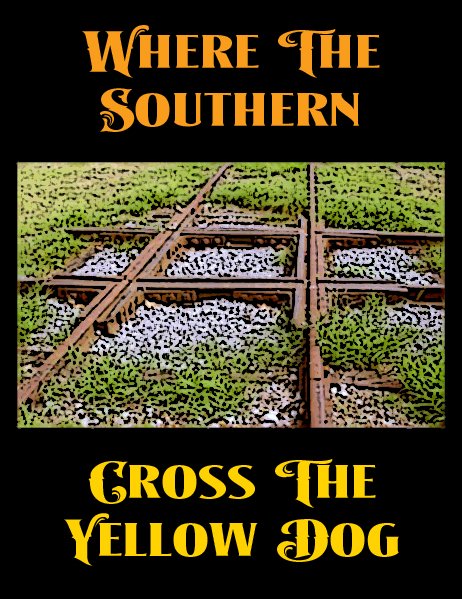 "Where the Southern Cross the Yellow Dog"
African American Spirituality has taken diverse forms over the years. Much has been written about Black Churches and the African religious traditions of the diaspora. Less, however, is available on the subject of Black magical spirituality, as exemplified in Hoodoo, Conjure, Rootwork, and Candle Burning.
Southern Spirits brings the ghost-voices of our magical past into the modern age. These are our spiritual ancestors speaking -- both as others heard them and as they told the world about themselves. Listen!
The material at this site was gathered from a variety of sources, including old books, magazine articles, newspapers, and even fragments extracted from novels and short stories. It is heavily annotated with interpretive and comparative notes, especially distinguishing between narratives told *by* practitioners and narratives *about* them, particularly when the latter are recounted by derogatory or "amused" white observers.
These texts are intended to function as a factual resource for scholars and students, and to serve as an adjunct to my online books "Hoodoo in Theory and Practice" and "Hoodoo and Blues Lyrics," as well as my in-print book "Hoodoo Herb and Root Magic, a Materia Magica of African-American Conjure." They are also recommended reading for students taking my practical Correspondence Course in Hoodoo Rootwork Magic Course.
WARNING: Some material at this web site was written by European-Americans who were describing African-American spirituality as outsiders. Some of these authors were racist or race-derogatory and the conclusions they drew while writing their eye-witness accounts are grossly offensive. However, their texts are included in full because they accurately describe practices and customs of the African-American South during the 19th century (albeit not always with complete understanding) -- and they also serve as a political reminder of how far we have some in our struggle for race equality and respect in the ensuing years. Read with caution and compassion. All pages that are potentially offensive will contain this WARNING NOTICE.

THE SOUTHERN SPIRITS COLLECTION OF 19th CENTURY TEXTS
ON AFRICAN-AMERICAN MAGIC AND SPIRITUALITY

THE SOUTHERN SPIRITS COLLECTION OF 20th CENTURY TEXTS
ON AFRICAN-AMERICAN MAGIC AND SPIRITUALITY
ROLAND STEINER:
"Observations on Conjuring in Georgia, 1901
from The Journal of American Folk-Lore, 1901 (Collected from 1878 - 1899).